'College Decision Day' events to celebrate college bound seniors across West Virginia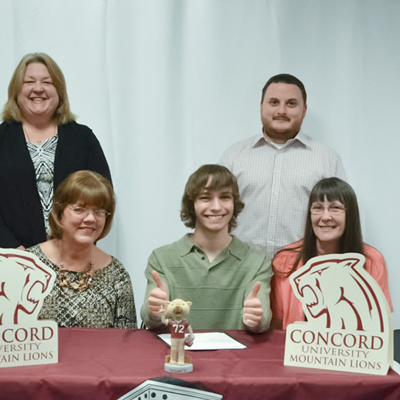 CHARLESTON, W.Va. – Twelve West Virginia high schools will participate in West Virginia's first statewide "College Decision Day" campaign to recognize high school seniors who plan to pursue some type of education or training beyond high school. College Decision Day is organized by the College Foundation of West Virginia (CFWV), an initiative coordinated by the West Virginia Higher Education Policy Commission to help students go to college and succeed.
"College Decision Day is inspired by sports events, such as the NCAA national signing day and the NFL draft," Dr. Adam S. Green, Vice Chancellor for Student Affairs at the Commission, said. "We want to make sure we showcase the academic excellence of our students with the same enthusiasm and pride as we devote to sports."
As part of her "Reach Higher" initiative, First Lady Michelle Obama has declared May 1 to be "National College Signing Day." Reach Higher focuses on inspiring students to pursue higher education and advanced training. To coordinate with the national campaign, West Virginia's College Decision Day activities will be held throughout the month of May. Bluefield, Hannan, Meadow Bridge, Midland Trail, Montcalm, Nicholas County, Oak Hill, Point Pleasant, Richwood, Summers County, Valley (in Fayette County), Van and Wahama high schools will host College Decision Day events.
During the events, school staff, students and families will join college representatives to recognize and celebrate each senior who plans to pursue some form of postsecondary education, including certificate programs, workforce training and apprenticeship programs, two-year degree programs, four-year degree programs and military service. Additionally, counselors will provide students and families with information to help them make the transition to college programs.
Visit www.cfwvconnect.com/college-decision-day to view a complete schedule of West Virginia's College Decision Day events.
###
Related social media hashtags: #ReachHigher #CollegeBound
Related Twitter feeds: @CFWV @ReachHigher