Governor Earl Ray Tomblin: Sending our kids off to college helps keep them here at home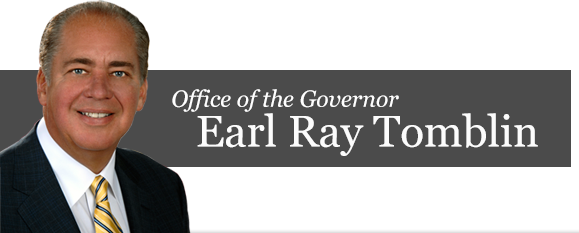 Over the past few weeks, families across the state hugged their children goodbye and sent them off to college. For many, it was a bittersweet and emotional moment filled with both pride and sorrow, worry and relief.
But we can all take heart. Because earning a college degree puts students on a path to fulfilling their dreams – and for many, that path leads back home.
A recent study commissioned by the West Virginia Higher Education Policy Commission and conducted by researchers at the West Virginia University Bureau of Business and Economic Research found that the majority of the Mountain State's in-state college graduates ultimately live and work in West Virginia.
Our state's public higher education institutions not only serve as economic drivers – contributing $2.7 billion annually to the state's economy – but also play a crucial role in developing the next generation of leaders for our great state.
As Governor, I've worked closely with our legislature and higher education officials to preserve funding for financial aid programs and keep the cost of college low. As a result, West Virginia ranks ninth in the nation in the amount of college financial aid provided for each student and is among the top ten states for lowest tuition.
That's good news for students, as more than a third of all West Virginia college graduates finish their degrees without incurring any student loan debt. And these investments yield considerable returns for the state, because students who benefit from West Virginia's financial aid programs are working and living in West Virginia at high rates.
This year marks the 15th anniversary of the PROMISE scholarship – and there's cause for celebration. The Bureau of Business and Economic Research found that nearly sixty percent of all PROMISE grads are working in West Virginia. And because PROMISE scholars tend to pursue advanced degrees (and thus take longer to enter the workforce), those numbers are likely to increase. For example, between 75 and 80 percent of PROMISE scholars from the program's earliest graduating classes are now contributing to the state's workforce.
Recipients of the state's need-based grant program, the West Virginia Higher Education Grant Program, are also making good on our investment in their futures. This year's Bureau of Business and Economic Research analysis shows that approximately two-thirds of these grant recipients are now working in West Virginia.
Our two-year and four-year colleges and universities and technical training centers are key players in ensuring the growth and vitality of our communities. To compete in today's economy, we absolutely must commit to helping more West Virginia students pursue education or training beyond high school – and we must support programs to retrain adults for new and emerging careers. Doing so will fuel entrepreneurship, attract new employers and enhance the overall quality of life for all West Virginians.
By supporting students' educational journeys, we are building a better place for them to call home.
###