Gazette-Mail: High school students work with educators to get classmates to college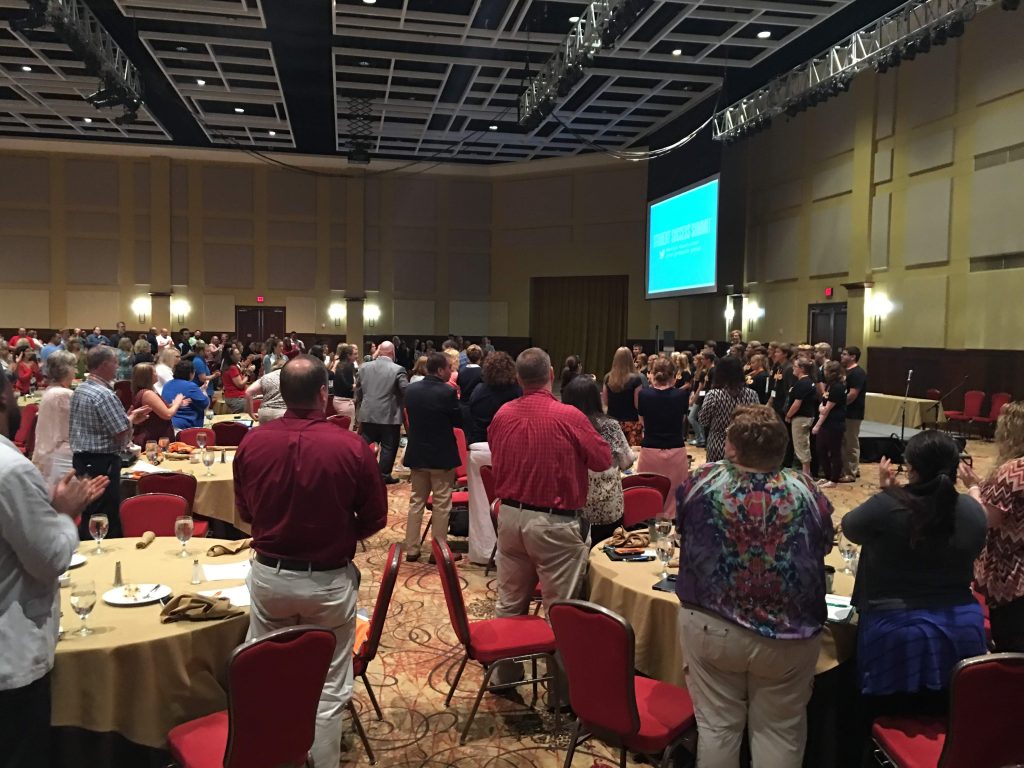 MORGANTOWN — Nearly 500 educators came to Morgantown for a two-day Student Success Summit, a conference that tries to connect the dots between educators of every grade, from preschool all the way through college.
Here, students aren't seen as passive recipients in the education system. They are not just kids to be taught at for eight hours a day. They are partners in education, a source of new ideas and an opportunity to try new things.
Several of the panels and even the keynote address from Mark Moore, director of the state Department of Education's Employee Development Center, highlighted ways teachers can let the questions students have about the world drive their curriculum.
So a couple of years ago, some of the staff members at the Higher Education Policy Commission, the group that co-sponsors the summit with the Department of Education, had a bright idea.
With a newly secured grant through the federal government's GEAR UP program, staff members at the commission figured the best way to really cement the importance of a college-going culture would be to make the students part of the process. Read the full story »