Higher Education Policy Commission offers guidance on student loan borrowing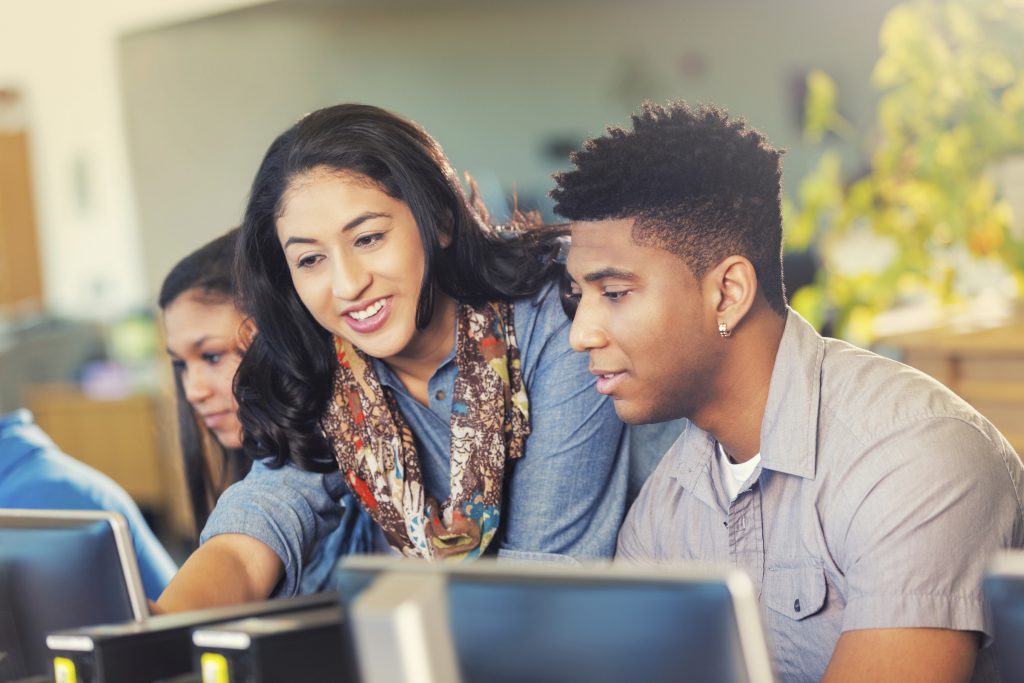 Eight tips for financing higher education
CHARLESTON, W.Va. – Students across West Virginia are busy checking off a long to-do list as they head off to college: purchasing text books, outfitting dorm rooms, making last-minute schedule changes and, for many, finding the resources to pay for it all. Student loans can help close funding gaps between college savings, scholarships and grants, but financial aid administrators from the West Virginia Higher Education Policy Commission are advising students and families to think carefully in making borrowing decisions. 
"Without a doubt, choosing to pursue education and training beyond high school is a sound investment," Brian Weingart, Senior Director of Financial Aid at the Commission said. "But, just like with any other financial decision, students need to make informed choices in deciding the type and amount of loans to accept." 
To help students with that process, the Commission is offering eight tips for students who are planning to borrow funds to finance their education: 
1. Choose federal direct subsidized loans over other types of loans. 
The U.S. Department of Education offers many students the option to participate in federal subsidized loan programs. These programs offer several advantages, including the ability to defer interest until after a student graduates from college. That means that interest does not accumulate on the loan during the time the student is in school — potentially saving students thousands of dollars in interest. Additionally, federal direct subsidized loans, Federal Perkins Loans, and even federal direct unsubsidized loans typically offer lower interest rates and more flexible repayment options than those provided by other lenders. To apply for these loan programs, students must complete the Free Application for Federal Student Aid (FAFSA) at fafsa.gov. 
2. Borrow only what is absolutely needed.
Students often qualify for more loan money than they actually need to cover the costs of tuition, fees and living expenses. By choosing to live frugally while in school and borrowing only as much money as is absolutely needed, students can avoid snowballing debt. In fact — nearly a third of West Virginia students are able to graduate without accumulating any student loan debt. When reviewing and accepting financial aid packages, students can enter the exact dollar figure they want to borrow and decline any additional funds. 
3. Take at least 15 credit hours or more per semester.
In scheduling classes, students should remember it takes "15 to finish." On average, students must earn at least 15 credit hours per semester to complete a four-year degree in four years or a two-year degree in two years. Doing so not only reduces the time it takes to earn a degree but also saves students money in tuition costs and allows them to enter the workforce faster. Additionally, studies have shown that students who take at least 15 hours or more tend to do better academically. Researchers think this is because students make more efficient use of their time and are better connected to the campus community — and the network of support their professors, classmates and advisors provide. 
4. Research job and earnings prospects.
As with any investment, students should carefully consider potential financial returns when selecting a college or program. Factors to consider include potential career earnings and the college's graduation and job placement rates. CFWV.com, the state's free college planning website, offers a "Student Loan Over Projected Earnings" calculator that allows students to estimate whether or not their chosen careers are likely to provide enough earnings to offset the cost of repaying their student loans. Other websites, such as collegeresults.org and collegescorecard.ed.gov, provide information regarding the average amount of debt students at each college incur, along with graduation and career placement rates. 
5. Review loan requirements and complete counseling. 
Students who choose to take out federal student loans and other forms of financial aid must meet certain requirements to maintain eligibility for these funds. For example, some financial aid programs may require recipients to complete a certain number of credit hours each academic year and maintain a minimum grade point average to be considered for renewal. Additionally, first-time federal student loan borrowers must complete online financial aid counseling. Students should review carefully the details of any financial aid program they choose to utilize and take detailed notes. Students can go to www.nslds.ed.gov to keep track of how much they have borrowed in federal student loans and visit studentloans.gov to learn more about federal student loan programs. 
6. Stay in school. 
Dropping out of school can be a costly decision that leaves students saddled with debt and lacking the competitive edge a college degree provides in the workforce. Students are far more likely to default on their student loans if they start college but do not finish. On the other hand, the majority of college graduates — even those who borrow large amounts of money — are able to pay off their debts, because earning a college diploma opens up job prospects and increases earnings. Students who find themselves struggling to stay in school should reach out for help by contacting their academic advisor and the counseling offices at their college or university. 
7. Focus on financial literacy.
Making the decision to borrow funds to pay for school has a broad impact on students' finances, now and in the future. To make an informed decision regarding this investment, students should actively manage their day-to-day finances and engage in long-term financial planning. Students should start by making a budget to gain a clear picture of their living expenses and the amount of money needed to go to school and live on their own. Before taking out loans, students should make sure to fully understand concepts such as compound interest and terms of repayment. 
8. Ask questions and work with financial aid advisors.
Students should be in close contact with the financial aid office at their chosen college or university. Any student who is unsure of how to pay for school should call their campus aid office or the Commission's division of financial aid at 888-825-5707 to speak with a financial aid expert. 
"Helping students is the financial aid offices' number one priority," Weingart said. "When in doubt, give us a call. We're always happy to answer questions or offer clarification." 
###