MetroNews: New FAFSA goal set for West Virginia high school seniors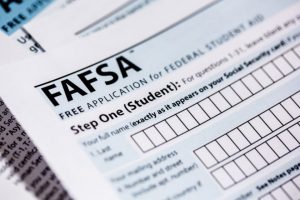 CHARLESTON, W.Va. — By April 15, those with the College Foundation of West Virginia want to see the number of 12th graders in the Mountain State completing the FAFSA, the Free Application for Federal Student Aid, climb to 60 percent.
"We know that the jobs of the state of West Virginia are changing," said Dr. Paul Hill, chancellor for the West Virginia Higher Education Policy Commission, noting that 50 percent of the jobs being created within the state require some for of post-secondary education.
"Because our state economy is being driven increasingly more by those who have attained post-secondary education, this is the first step in getting students to pursue that education and move into the workforce," he said.