Sarah Armstrong Tucker named Chancellor of the West Virginia Higher Education Policy Commission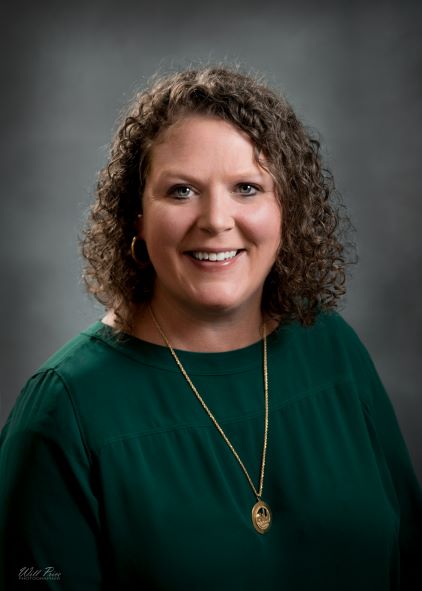 CHARLESTON, W.Va. – At today's meeting of the West Virginia Higher Education Policy Commission, members voted unanimously to appoint Dr. Sarah Armstrong Tucker as the Commission's new Chancellor. Tucker was a finalist for the position, along with Dr. Joe Delap, Provost of Athens State University in Alabama, who withdrew his application earlier this week.
Tucker has served as Interim Chancellor of the Commission since April 2019 and Chancellor of the West Virginia Community and Technical College System (CTCS) since October 2015. She is the first person to simultaneously serve in these two roles, leading both state agencies that guide policies and initiatives for West Virginia's two- and four-year public higher education systems. Tucker previously served as Director of Planning and Research for the Commission and CTCS.
"Chancellor Tucker has been an incredibly strong leader of West Virginia's four-year higher education system over the past year, and she is absolutely the right person to continue as our permanent Chancellor," said Michael J. Farrell, Chairman of the Commission. "Especially in recent months as our colleges and universities have faced unprecedented changes related to the COVID-19 pandemic, Chancellor Tucker has risen to the challenge of this role. Thanks to her leadership, institutions have worked closely together to respond to this crisis, keep campus communities safe, and ensure students can continue their education. I am confident that she will continue to be this staunch champion for our institutions, our students, and our state."
Since becoming Interim Chancellor in 2019, Farrell said Tucker has strengthened partnerships among college and university presidents across the state, as well as those with business and industry. He said Tucker's leadership has been outstanding in the development of the Commission's close working relationship with state government and legislative leaders, and that agency employees praise her management style.
Tucker helped lead efforts to codify West Virginia's Climb initiative, a campaign to equip 60 percent of West Virginians with a certificate or degree by 2030 – nearly doubling the percentage of working-age West Virginians with a high-quality postsecondary credential. Bolstering this effort, under her leadership the Commission has launched the Underwood-Smith Teaching Scholars program, which is aimed at attracting high-quality educators to communities across the state and represents West Virginia's largest-dollar financial aid award, and modernized data processing for the agency and public colleges and universities.
"It is an unbelievable honor to serve West Virginia, and I thank the Commission for placing their trust in me," Tucker said. "Every day, I am inspired by our higher education community. We have the most determined students working to achieve their dreams. We have the most collaborative institutions working to make our state the best it can be. And we have the most dedicated staff working hard to make our shared success possible. I feel incredibly lucky to do this work with all of them, and I look forward to the good we will achieve together."
A native of Wheeling, W.Va., Tucker earned her doctorate from the School of Education at the University of Michigan in 2010. Prior to that, Tucker was a behavioral specialist and general education teacher in an adolescent girls group home. She earned a bachelor's degree in psychology from Harvard University and a master's degree in quantitative research methodology from the University of Michigan.
Tucker was selected by national peers to be a member of the Executive Committee of Fellows for Complete College America. She sits on numerous boards, including the West Virginia Business Roundtable, West Virginia Jobs Investment Trust Board, NASA EPSCoR Executive Board, the Faculty Merit Board, and the Upper Ohio Valley Boy Scout Board.
The Commission is the coordinating board for West Virginia's system of 10 baccalaureate colleges and universities, serving more than 65,000 undergraduate and graduate students. The Chancellor is the chief executive officer of and reports to the Commission.
###