Student leaders from campuses statewide to address higher education issues during annual Student Leadership Conference

Student leaders from campuses statewide to address higher education issues during annual Student Leadership Conference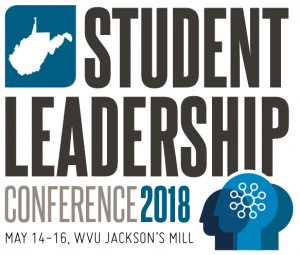 WESTON, W.Va. – Student leaders from the campuses of West Virginia's public two- and four-year colleges and universities will convene next week at Jackson's Mill to discuss issues facing higher education in West Virginia – and at their respective college campuses.
More than 60 student government leaders from West Virginia's colleges and universities will participate in the annual West Virginia Student Leadership Conference, which will begin Monday and conclude Wednesday.
During the conference, student leaders will participate in professional development sessions that will cover leadership development, goal-setting, citizen engagement and diversity. Students will collaborate to address the unique issues facing their respective campuses and will share ideas to combat those issues.
"These inspiring young leaders are the key to ensuring that higher education in West Virginia continuously improves," said Dr. Paul L. Hill, Chancellor of the West Virginia Higher Education Policy Commission (the Commission). "Our campuses need the fresh and innovative ideas these young leaders bring to the table. Having the brightest students of our schools come together to address issues at their campuses – and to learn valuable, transferrable skills – will ensure that our schools are on the right path."
"Our students are our most valuable resources. We need to hear their opinions on matters facing higher education so that their voices help us shape the policies that will ultimately affect them," said Dr. Sarah Tucker, Chancellor of the West Virginia Community and Technical College System (CTCS). "What would free community and technical college mean to them? What could we do to make them feel safer on campus?  These are the types of questions we should be asking, and their thoughts should be informing our actions."
The conference is co-sponsored by the Commission and the CTCS and is coordinated by Shepherd University.
###
Related social media account: @CFWV
Related social media hashtag: #WVslc18