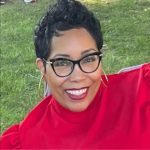 Lisa Moten, from Beckley, West Virginia, was looking for a way to continue her education while working full-time at Marshall University. The Regents Bachelor of Arts program provided the flexibility she needed to take the next step in her career.
"After completing this degree, I earned a master's degree at Marshall University, a master's degree at The Ohio State University, and faculty-approved admission into a Ph.D. program at The Ohio State University while earning a faculty-nominated scholarship," Lisa said. "The RBA degree served as a gateway to a world of unlimited possibilities!" Lisa is currently the Director of the Erma Byrd Higher Education Center and Allied Health Wing in Beaver, West Virginia.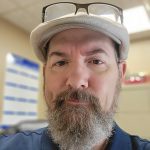 After graduating high school and serving in the United States Air Force, David Jolley began his 30-year career in quality assurance. David, spending 25 of those years in information technology infrastructures, found that employers were still dismissing him in favor of younger, less experienced applicants because he did not have a college degree.
"I always had to over-perform at my job to advance my career," David said. "I did take courses and training programs for my career, and I did get the skills, but not a degree. I could never commit a specific time when I could attend classes because I could be on the road for a while without notice."
After online chatting with others in an adult-student forum, David discovered the Board of Governors AAS degree program at Pierpont Community & Technical College. He plans to use the degree to continue to expand his education and career opportunities. "The BOG program allows people in situations like mine to acquire a degree," David said.
Upon graduation from the BOG AAS program, David plans to pursue a Bachelor of Liberal Studies degree from Excelsior College. Today, he is the director of technologies at an automotive manufacturer in Indiana.
Logan Reel chose to serve his country by enlisting in the Air Force Reserve upon graduating high school, hoping to use the GI Bill to continue his education. In 2019, after returning from deployment, Logan searched for a college and program that would allow him to use the credits he earned through his Air Force training.
"I am thankful for Eastern West Virginia Community & Technical College and the AAS Board of Governors degree program for being a bridge allowing me to use my earned credits through the military," Logan said. "I received my AAS in half the time I would if I were going a different route."
Logan is currently pursuing a Regents Bachelor of Arts from WVU Potomac State College while working full-time as a wind turbine technician. He hopes to use his education and experience to continue advancing his field career.
Just before the COVID-19 pandemic, Jared Smith began his journey of working toward a college degree. A successful civil service employee and Army Reserve Veteran, Jared began seeking out local community & technical colleges to see what options were available to him. After getting in contact with West Virginia University at Parkersburg, he was invited to the campus and "greeted with open arms."
"In listening to my goals, wants, and desires, it was apparent to the advising staff that the Board of Governors Associates and Regents Bachelor of Arts was best suited for me," Jared said. "As quickly as possible, I was looking to complete my degrees to overcome my weakness in my resume while being flexible with my work, family, and volunteer schedule. I needed an online option and a school that would not waste any credit that I could possibly receive coming into the university, as credits translate to time and my time is critically important to me. The two-year degree and four-year degree options were also very intriguing while the affordability of the university had set the hook for me."
Today, Jared works for the Department of Treasury, and says of his path, "I went from fear to 'I think I can,' to 'I did.' I am forever grateful."
Like many high school students, Tricia Masters started college right after she graduated in high school in 1993. She was working at the same time, and once her job positioned her in a management position, she decided to stop taking classes and put her education on hold. After years of working and raising a family, Tricia decided that it was time to finish her degree.
"As I researched programs, I found that the Board of Governors Program at Pierpont Community & Technical College was for me," Tricia said. "I wanted to finish my degree but was hesitant to go back and be in a classroom. I also was working full-time and was the mother of three children who were all very active in school activities. The BOG program gave me the opportunity to take classes online and to work at my own pace. I began taking two classes a semester and I felt comfortable about it. The program was so flexible with being online that it allowed me to even take my schoolwork to track meets and other long events. One of my most cherished memories was having my children there to watch me walk across the stage and accept my diploma."
After finishing her BOG degree, Tricia decided to go further - and she is currently on track to complete her bachelor's degree from Fairmont State University.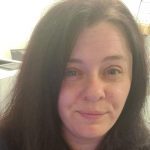 Emily Stark was out of school for 10 years when she decided to go back to college and finish her associate degree. The AAS Board of Governors program through Eastern West Virginia Community & Technical College, she says, was perfect for her.
"It allowed me to finish all of my classes online instead of in a classroom setting and made it incredibly easy to balance my schedule between homework and home life," Emily said. "It was definitely a relief to a single mom working a full-time job and raising a small child."
After realizing how rewarding it was to obtain an associate degree, she is now on her way to completing her bachelor's degree. She hopes to be able to secure an even better job position and future for herself and her son.