West Virginia's college scholarship and grant applications now open, FAFSA delayed this year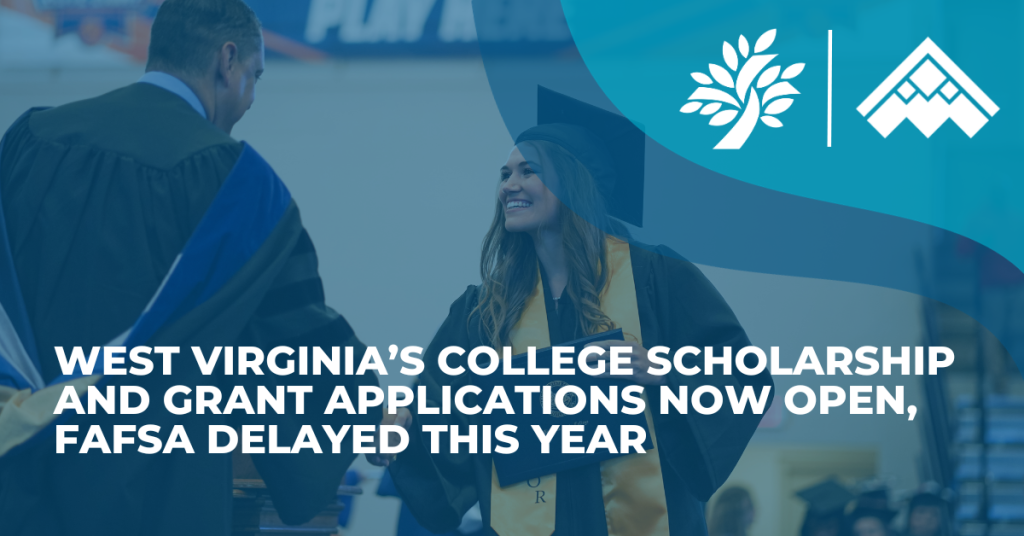 CHARLESTON, WV – All of West Virginia's state financial aid programs are now accepting applications for the 2024-25 academic year, the state higher education office announced today. West Virginia offers more than $100 million annually in financial aid for college. This includes the merit-based Promise Scholarship, needs-based Higher Education Grant, and West Virginia Invests – the state's tuition-free community college program.
"As this year's high school seniors look to the future, now is the time to start exploring the many financial support programs West Virginia offers them," said Dr. Sarah Armstrong Tucker, West Virginia's Chancellor of Higher Education. "Through our wide selection of scholarships and grants, education or training after high school can be incredibly affordable for West Virginia students. In fact, more than one-third of our students graduate from college debt free. Our office is always here to help and support students as they navigate their next steps, so I encourage them to apply and reach out to us for help."
Due to federal changes, the Free Application for Federal Student Aid (FAFSA), the form students must complete to unlock state and federal financial aid, is delayed this year and will open in December 2023. However, students can still complete state financial aid applications and submit the FAFSA once it becomes available. Before completing the FAFSA, students will need an account at StudentAid.gov. This is also called this the Federal Student Aid ID, or FSA ID, and students are encouraged to create one as soon as possible.
Visit collegeforwv.com for information about each of West Virginia's financial aid programs and to apply. The FAFSA will be available as soon as it is released through the U.S. Department of Education at fafsa.gov. Learn more about the FAFSA and upcoming changes to the form by visiting https://www.collegeforwv.com/home/financial-aid-resources/fafsa/.
For assistance with applications, students and families are encouraged to call the state's financial aid hotline at 877-987-7664. Students are also encouraged to sign up for West Virginia's text-message college counseling program, "Txt 4 Success," by visiting http://www.cfwvconnect.com/txt-4-success/ or by texting "CFWV" to 304-912-CFWV.